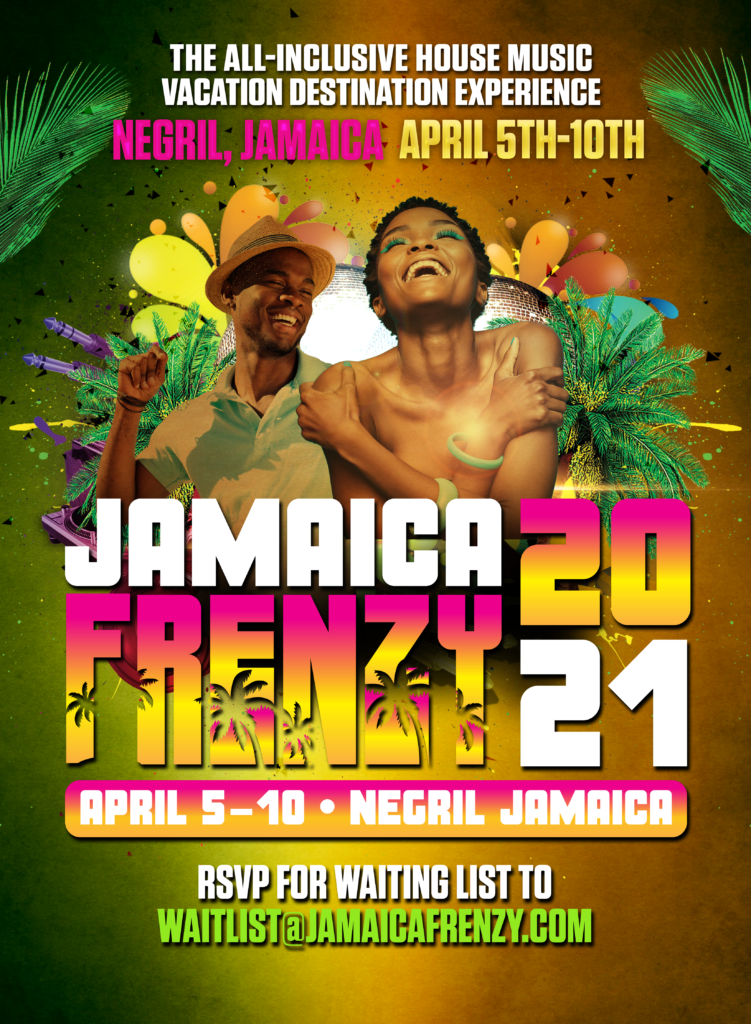 Postponement of JAMAICA FRENZY 2021
Date: March 12, 2020
Hello and hope you are staying safe.
Regrettably, Jamaica Frenzy 2020 must be postponed and pushed to next year 2021 due to the Coronavirus/COVID-19 virus.
There are currently two confirmed cases of coronavirus on the island. The rapid spread of this virus has led to the cancellation of events held at sports venues and similar festivals – locally and abroad.
At this time all large gatherings are cancelled until further notice.
We believe it is in the best interest of the health and safety of you, our family, friends, and guests, to forego and postpone this year's event.
Please direct all questions or concerns to admin@jamaicafrenzy.com. This is a difficult time for us all. The Jamaica Frenzy staff is here through this difficult time and we will remain focused on spreading love and supporting one another.
In the spirit of House and Love, the Jamaica Frenzy staff will be using this time to continue to raise the bar, and plan a great event for all of you to enjoy next year.
We look forward to seeing you in Negril, Jamaica in 2021!
Let's continue to KEEP HOUSE ALIVE!