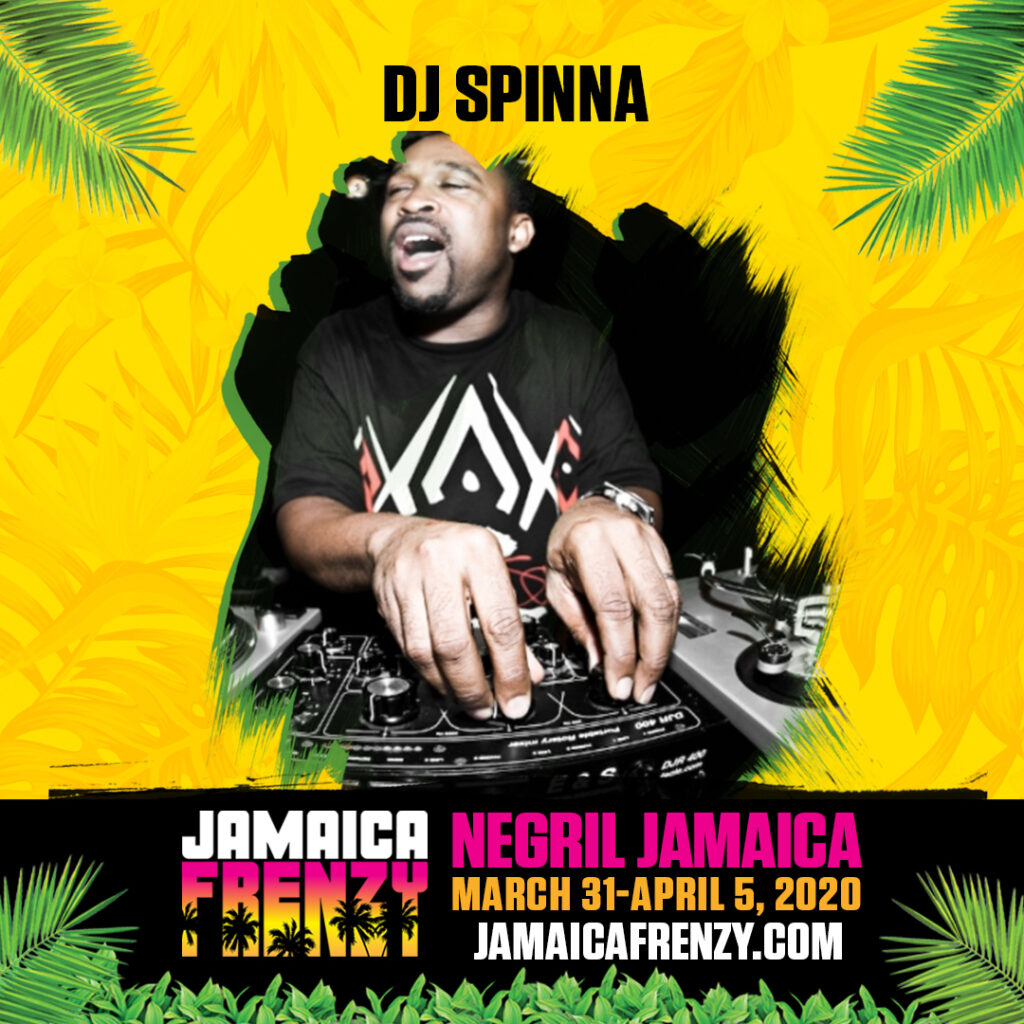 Introducing the Frenzy Mix Series — musical journeys brought to you by artists performing at Jamaica Frenzy 2020. We are excited to share some dope mixes in anticipation of our return to Jamaica in March 2020 ! Up first… DJ Spinna.
DJ Spinna is something of an anomaly in music: a humbling example of what it takes to truly succeed within the framework of multiple fields.
If you know Spinna then you'll likely admire his steadfast work ethic, obsessively extensive vinyl library and his willingness to pursue the full extents of his roots in Soul, R&B and jazz, his foundations in hip hop and his future in Electronic/Dance music without any restraints. Its true that there are other likeminded DJ/Producers in the world comparable to DJ Spinna, but for the most part, they choose a genre and master it. Ask them to flip another variety with the same intense knowledge and sleek-savvy and you'll be hard pressed to find someone that can do it to Spinna's extent.
Here is a live mix by Dj Spinna at the 26th Annual Clubhouse Jamboree, Sunday Sept 8, 2019. We are thrilled to have him on the lineup for Jamaica Frenzy 2020 in Negril, Jamaica.
For tickets and more info on Jamaica Frenzy 2020: http://bit.ly/JamaicaFrenzy20